I don't know if you are like I am ---busy busy busy – with no news from the outside world until you happen to check into facebook ---
Someone on our Quiltville's Open Studio group had posted the lyrics to O, Canada and I wondered what was up!
I scrolled down, was reading all of the "We are so sorry" "we support you" "you have our prayers" comments and I got frantic.
Canada is near and dear to my heart. My ancestry flows from England and Scotland over to Canada and finally down into Minnesota on my dad's side of the family so I've always been consciously aware of what is going on across that border.
If you are finding out that SOMETHING has happened in Canada by reading this post, you can catch up on your facts here at
CNN
Excerpt from CNN:
(CNN) -- Shots that rang out in the Canadian capital Wednesday left a soldier and a gunman dead, a city on lockdown, and a series of questions about security threats facing the nation.
Parliament member Kyle Seeback called it a "horrific day."
And it may not be over yet.
Authorities haven't ruled out the possibility that an additional shooter could be on the loose. And Ottawa Police Constable Chuck Benoit told CNN that there was more than one person involved in the shootings.
"We have to apprehend and arrest the people that are involved in this morning's incident," he said, "and at this time we don't have these people."
There were two shooting incidents in the city of Ottawa, where this kind of violence is extremely rare: one at the Canada War Memorial, which is near the Parliament building, and another round of shooting inside Parliament.
I feel I must let my voice be heard too, for all of our Canadian friends.
If only the warmongers of the world could take up quilting –wouldn't it be a much more pieceful world?
There are some images that came up in Google when I did an image search for Canada Quilt: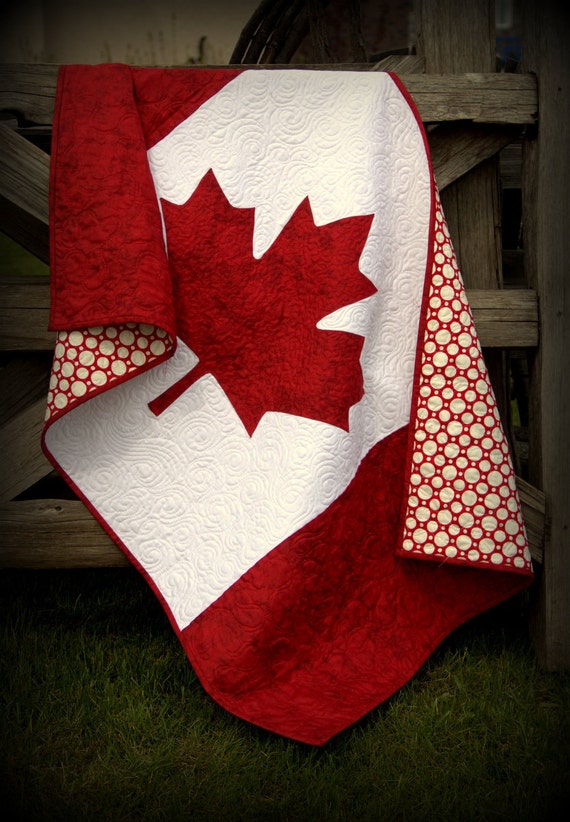 If we could only sit a little. Pet the fabric a little. Discuss the world's problems while sharing our fabric, our thread, our love with others –maybe we could make the world a better place.
Love and thoughts and prayers, Canada!
Click Here to like our Quiltville Friends Page on Facebook for more fun!
Click Here to join our sister group, Quiltville's Open Studio on Facebook, a place to Sew, Share & Grow!!