The quilting is happening on my Traveling Star quilt!
I chose a really cute pantograph called
Orange Blossom Special
bringing a more contemporary texture to the quilt. I know the stars and the strings are more traditional by definition, but these fabrics are anything but! They are EVERYTHING.
What I also find fun for the eyes is that the stars are 60 degree angles, appliqued on top of 45 degree angle (roughly) string blocks. It's a juxtaposition of the unexpected.
This all happened after the morning mail rush was done -
When I got back from the post office run, I pulled out that bolt of backing fabric – one I had brought up with me from a recent run to Wallburg in the great moving of the stash event (Still on-going though most of the fabric stuff is up here now) along with several other bolts.
You might remember this fabric from our
On Ringo Lake
mystery – I used it as a backing (and some of it in the front) on that quilt as well.
Using it on this quilt left very little, and I was able to just fold the remainder and it will easily on a shelf, no longer requiring a bolt that takes up space.
Light aqua, about the same shade as the inner border.
I wanted something that blended in – and there is just enough aqua scattered through the quilt and present in the inner border to make that the perfect "to go with" thread color.
I am not a fan of white or cream thread marching all over a colorful quilt – that's just me. I generally try to find something that blends in yet accents a bit.
And yes, that is Scooby Do's foot in the lower left! LOL! When I said that anything and everything goes in this string quilt, I wasn't lying. That was left from the making of Casden's quilt.
That includes college sports fabric!
The West Virginia WV fabric came from a retreat I taught at in WV a couple of years ago! The brown floral next to the text print in the star came from my friend Sarah, given to me when I taught in Utah a few years ago.
I showed the photo to her and she commented "It belonged to a friend's mother. I know it was old because it was only 32 or 28 wide from selvage to selvage." She also sewed it into her Tumalo Trail quilt. This fabric has stories!
And isn't it funny how we can remember where we got something, what we were doing at the time, who we were with, what we had for lunch (HA!) and yet – anything NOT quilt related goes right out of the brain?
Yes, I am loving that aqua thread!
Next batch ready for the USPS!
I have blown through the planners I had on hand. Another round will be arriving in a few days. A third round will be arriving in a week or so. This has been so great, and I know you are going to love your
Quilter's Project Planner
!
Today is the LAST DAY TO ENTER to win a copy!
Today is the last day of the tour. Click to the
ORIGINAL POST
for the list of who to visit.

Each site is also giving away a free copy of the
Quilter's Project Planner
– so enter to win on them all! (And don't forget to enter with me as well!)
I will be drawing for our winner here Tomorrow morning, September 18th.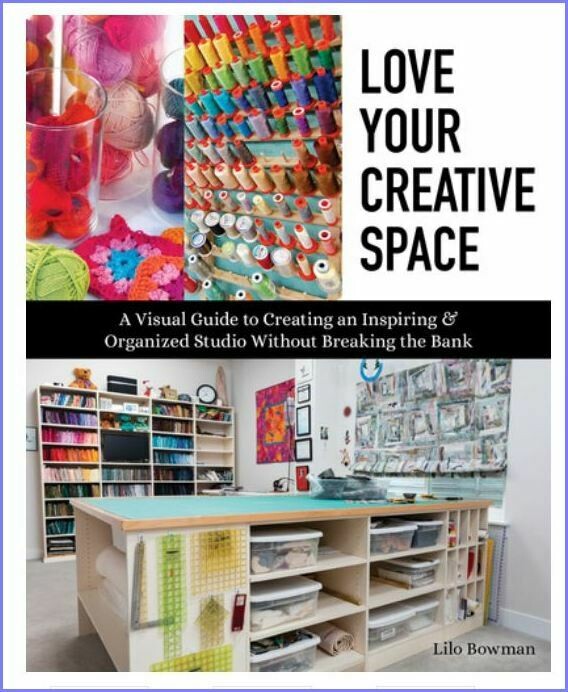 Orders are shipping out as more Project Planners arrive on my doorstep. Packages are filled in the order in which they were received.
I will get things out to you as quickly as is humanly possible! And I thank you greatly for your support of the
Quiltville Store
during these trying times. It really helps.
Yes, I had to turn the gas fireplace on. it's chilly in the basement! It's a rainy, drizzly kind of day which is throwing a wrench into my photography plans for the Appalachian Autumn quilt.
But since we've got nothing but time on our hands these days, and since the aftermath of Hurricane Sally is boss and we don't mess with Mother Nature, it's safe to say that I'll be inside finishing up the quilting on the Traveling Stars quilt, and wandering over to the stash cave (aka the garage/shop next door) to locate something sufficient for a binding and get that process going.
Anything happening on your Thursday?
Quiltville Quote of the Day -
Sue and Sam quilt found in North Carolina.
Sunbonnet Sue: The social distancing version. Lol!
These three things have been at the forefront of my quarantine journey over the past 6 months.
They are crucial in keeping my bearings, my emotions and my every day doings headed in the right direction.
I miss hugging friends and extended family, but we will get through this!
Yes, we will!