Things I am simply grateful for!
This was my TV from the basement studio/office in Wallburg. Jason and I brought it up to the Quiltville Post Office when he was visiting at the end of August.
We got it hooked up, all but the sound bar (Which was already here and housed on top of my shelving units) last week, but had to wait for the wall mounts for the soundbar to arrive.. They did!
This is nearly the "last thing" that needed completion in my working space to make it just right.
Most often you'll find me with music on – my various favorite channels on Pandora are often set on shuffle. It's a weird mix, but it fits my bill. What can I say?
What you might also notice is missing – the other "nearly the last thing" is in progress, next door to the inn in the garage/shop.
Newly painted, ready to hang!
The old doors to both the restroom and the postmaster's office were old, kicked in and so ugly. And we couldn't find door knobs that would work to replace the broken ones that wouldn't latch. Figuring the post office was built in the 1950s, it could be that those old doors are as old as the post office building is.
New doors are going in!
And they need to be hung soon as it really freaks me out to use that restroom with no door to close. LOL! Even though I know that people can't see in through the mirrored window film and blinds – it's a mind game thing. I'm just not comfortable without a bathroom door that can close. And now you know. LOL.
The whole reason I was in the shop was not specifically to get a photo of the door paint job in progress, but because I had finished this:
It always feels like a party when I reach the last border!
Which one will be binding?
You'll have to wait and see.
I didn't want to pull the whole aqua-to-teal tub next door so I quickly grabbed an armful, and then even narrowed it down from there. Two of these made the cut, and I had to choose.
And yes, I'm grateful that the stash is up here, even if I have to un-stack Rubbermaid tubs in the garage/shop to get to the one I want and then put it all back again. It's here.
And cabinets will be coming at some point.
I love how this turned out!
That light aqua quilting thread is just right!
Today the plan is to get the binding, label and hanging sleeve on – and spend the rest of the day with pattern writing.
And we are hoping to see Jason again within the next couple of days. He left Michigan yesterday, and wants to camp his way down here. We are in the midst of a cold rainy snap, so I hope he hurries it up!
I hope you had a great time visiting all of the sites that took part in this tour (Listed in the original post
HERE
.) and found new folks to follow, and learned some things along the way about how to put the
Quilter's Project Planner
into practice in your own quilty life.
In search of entry 2519 out of 4021!
Please reply to the email I sent to the address you provided and I'll have the folks at C&T Publishing get your planner right off to you.
This is a semi-pre-order as MORE books are being shipped to me as we speak, and when these sell out I'll continue to get more in.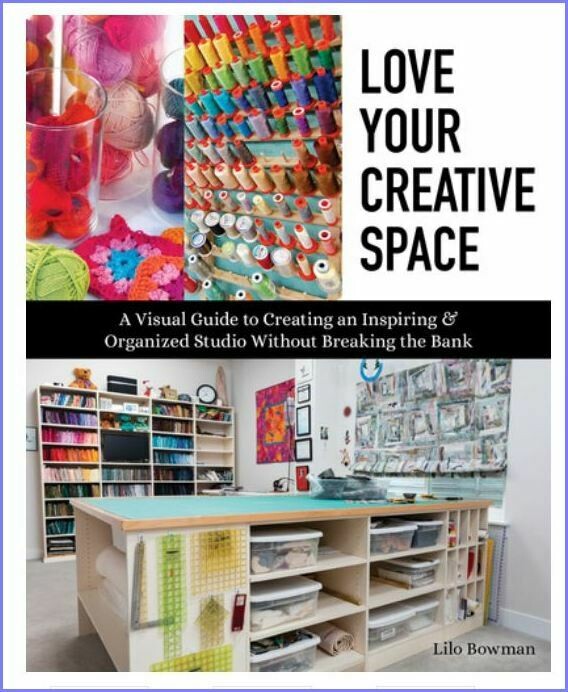 You'll find that this book goes hand-in-hand with
Love Your Creative Space
. I am using BOTH to get my studio life as organized as I want it to be.
So here we are at Friday – any Friday Fun coming your way?
Quiltville Quote of the Day -
Dancing with the feet is one thing.
Dancing with the heart is another.
Today I hope you take time to dance like no one is watching!
I plan on turning that soundbar up and doing a whole lot of boogieing around the QPO studio today!