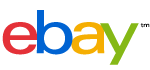 I was sent this ebay auction and you just have to
CHECK IT OUT!
A HUGE Hooray is going from me to this courageous mother! How many of us have been in this same situation?? I can't tell you the number of times I have felt the same way!
I hope you can check it out soon, and be sure to check all the posts down the page...what a crack up!!!
Bonnie